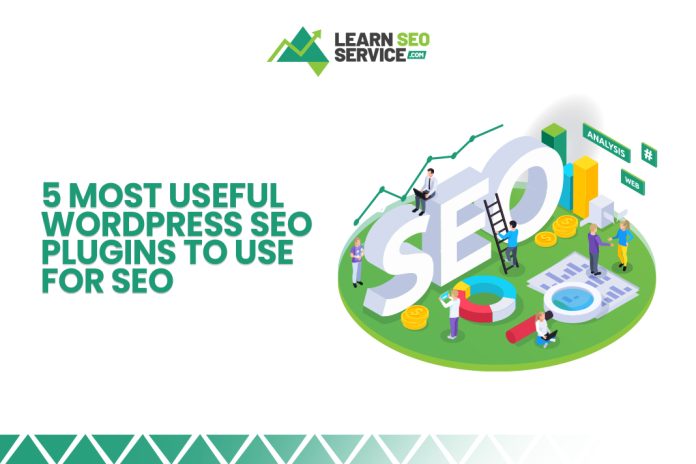 Are you looking for the best way to beat your competitors and rank higher on Google? Then SEO is one of them. Learn SEO today to get the tomorrow you want.
SEO is a growth tool for your business. If you want to uplift your business and get more traffic, you should learn SEO now.
Good SEO will naturally rank your WordPress site on the top and get you more business.
You need WordPress SEO plugins if you want your WordPress site to rank well in search engines like Google.
WordPress is a ready-to-use CMS, but SEO is not one of them. That is why some of the most popular WordPress.org plugins help with SEO.
But how do you choose an SEO plugin? And which plugin will be best for your website?
Let's find out with an overview of the five best WordPress SEO plugins.
Then at the end, I'll recommend specific plugins based on particular use cases (for example, if you're new to SEO).
YOAST: The most famous SEO plugin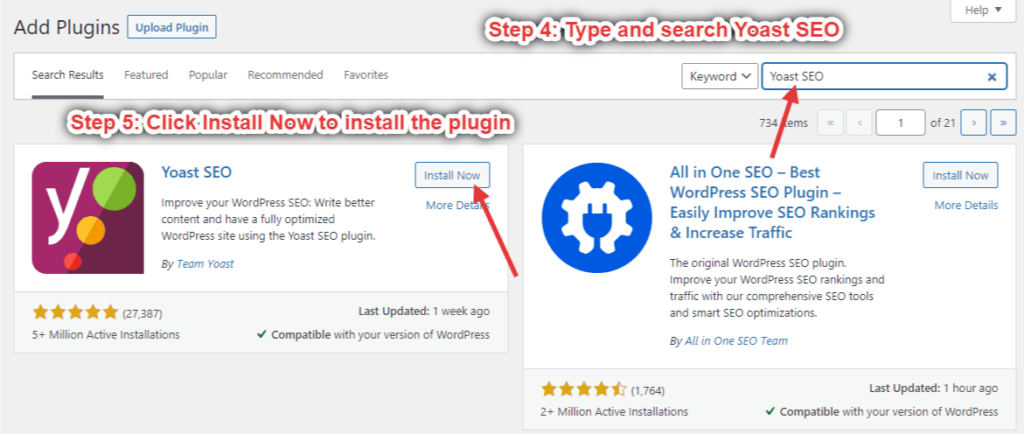 The Yoast SEO WordPress plugin has five million websites installed, making it one of the most popular options.
The best thing about Yoast SEO is the ability to create and manage your XML sitemaps. It's a lot easier than having to code your sitemap on your own, especially if you don't have much technical experience.
Yoast SEO assists you in recognizing and avoiding duplicate content, so you don't have to worry about being penalized by Google.
It also offers optimized headline and Meta description templates, which will make your pages more engaging in SERPs.
Therefore Yoast SEO is one of the best WordPress SEO plugins to optimize your website and learn SEO hand in hand.
You can use and install the Yoast SEO plugin for free to access all of these features and advantages. But there is also a premium version which gives you upgrades such as:
Page previews on different platforms
Suggested internal links
Redirection management options
24/7 support
No advertising
In the beginning, I suggest you try the free Yoast SEO plugin for WordPress.
Rank Math, the plugin that goes up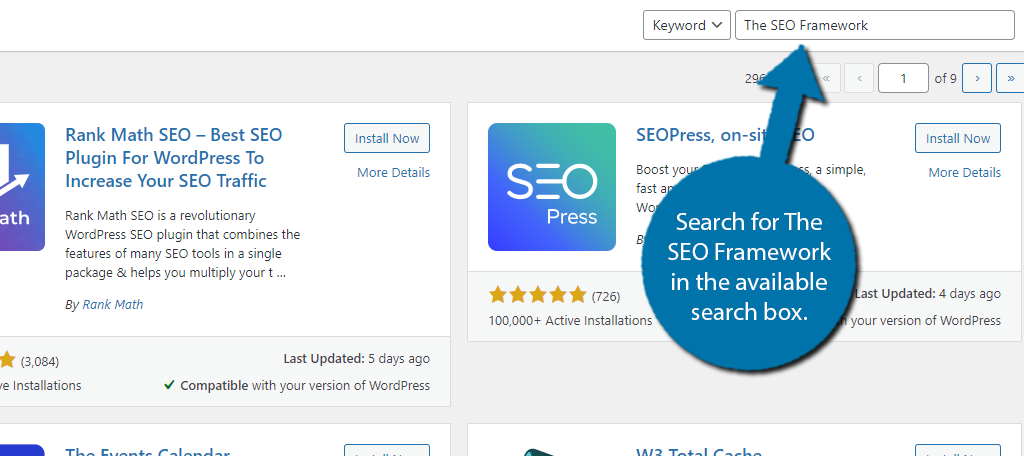 Rank Math is the ideal WordPress plugin. They have succeeded in entering an extremely competitive market and slowly but steadily conquering a significant market share.
As you might expect, the plugin is straightforward to use and has all of Yoast's features, plus what I would consider a better implementation of Schema.
You might be surprised to know that all available features are similar to Yoast and All in One SEO Pack.
Applying the Rank Math WordPress SEO plugin makes it much simpler to set up your posts, pages, plus custom post types with all of the following Featured Snippet types:
Rich Snippets Article
Rich Snippets Course
Extracts from the event
Rich snippets
Local Business Rich Snippets
Rich Snippets Product
Check rich snippets
Rich Snippets Service
Rich snippets of software/applications
Rank Math plugin will tell you which keywords you rank for and how many impressions you get for different searches. Rank Math also identifies errors that Google sees on your site. All of this information is easy to consult, read and digest.
In addition, Rank Math has features for:
XML sitemaps
Rich extracts
Internal link recommendations
Surveillance 404
Redirects
Local SEO
SEO Image
In addition, you have the option to configure other more general parameters, such as the canonical URL of a page and whether you wish not to index a page.
This tool also makes it easy to preview your post on social media, including Facebook and Twitter.
Rank Math optimizes your blog or the content and helps you understand the basis of SEO.
It enables you to learn SEO from top to bottom line.
SEO Framework plugin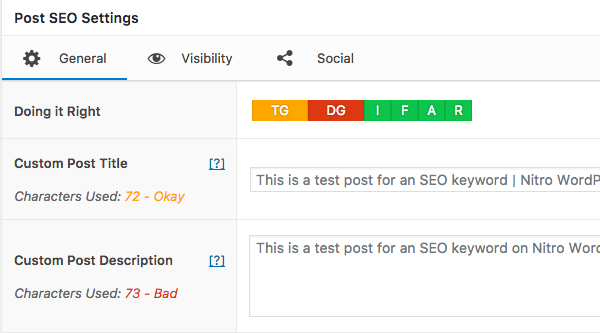 Another famous option to consider is the SEO Framework plugin. I love this WordPress plugin so much because it is designed for small businesses instead of large companies.
The plugin allows a colored scale, showing you correctly how to optimize any post for search engines. All you need to do is maneuver your cursor over the bars in the SEO column to display notes explaining how to improve specific pages.
Its interactive features help you learn SEO quickly and implement best SEO practices to skyrocket your Google rankings.
Like the others, this SEO plugin allows you to configure rapidly:
Meta titles plus descriptions
Social meta information
Fallback images to use while nothing else is available
Basic diagram information
Settings for search engine robots
How does your sitemap works
The SEO Framework plugin is free and does not contain any ads or upselling to bother you while you are working. Overall you will love the performance of the SEO Framework plugin.

The SEO All in One Pack is the second most popular SEO plugin on the market. WordPress.org is active on over 2 million sites while maintaining a 4.4-star rating.
One of the things you might prefer, or maybe dislike, of All in One SEO Pack is that it doesn't have analytics features. It provides you with the settings you need, but it doesn't suggest how you use them.
The SEO All in One Pack also comes with a modular approach, which means that you can activate or deactivate certain features according to your own needs.
The main functionalities are:
Control the basic title/description format, including using variables.
Choose the types of content to use All in One SEO Pack on.
Sign in to the Google Search Console and other webmaster tools.
Configure the base site-wide schema.
No index certain types of content.
Finally, the SEO All in One pack offers you a feature management area to activate individual features. If you wish, the  All in One SEO Pack can:
Create an XML sitemap for yourself.
Allows you to edit social metadata to control how your content looks on social media.
Allows you to edit your .htaccess file or robots.txt file directly in your dashboard.
As the name suggests, this is another 'all in one plugin for your SEO needs. One of the reasons it's so popular is its clean, easy-to-navigate dashboard. If you have a primary blog or website, the free version will likely meet your needs.
It is excellent for beginners to learn SEO, but I know a lot of advanced WordPress users who also use this plugin. It's seemingly the most comparable to Yoast SEO, which we discussed first. The most significant difference between the two plugins is in the interface and pricing options.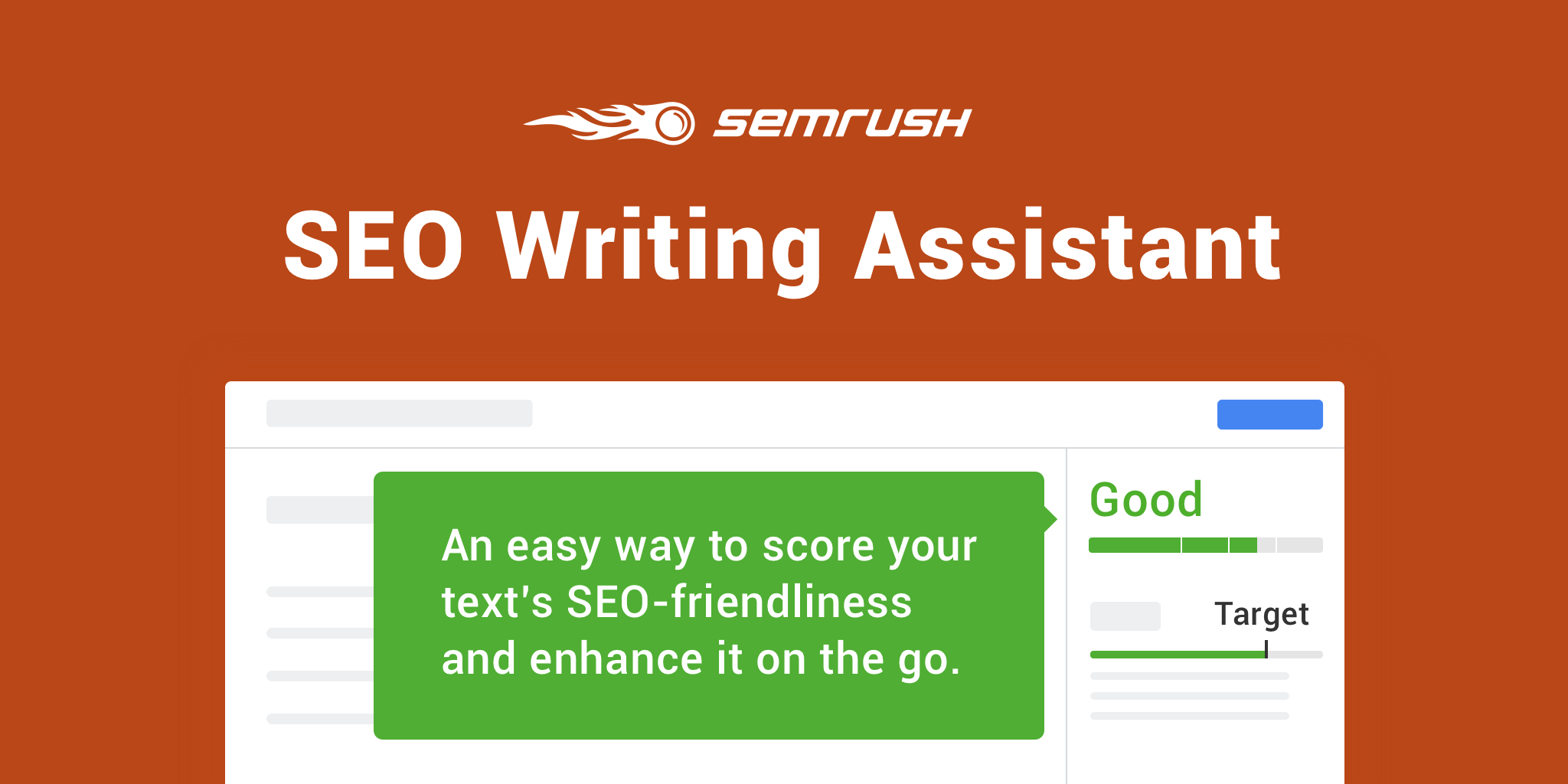 SEMrush has one of the best online SEO toolkits available. The brand is a big name in the SEO industry, so I want to include their plugin on this list.
The free version will allow you access to only one template, so you'll probably want to upgrade to use this plugin more effectively plugin.
The plugin analyzes your content and assigns you scores based on SEO-friendly writing. You will see text suggestions that will explain how to improve your content for SEO purposes.
The text suggestion helps you learn SEO from essential to advanced level, and once you get into its roots, you will become a pro in SEO.
Conclusion
You certainly don't want to install multiple SEO plugins on the same site. So how do you select the most suitable WordPress SEO plugin for your needs?
If you are new to SEO and WordPress and want to learn SEO, I recommend sticking to Yoast SEO. Despite its popularity, I don't believe Yoast SEO is best for everyone.
But what Yoast SEO does is make SEO more accessible to casual users, which is helpful if you're getting your feet wet. Although we had some issues with the plugin and eventually migrated to the All in One SEO Pack, it's convenient.
If you are familiar with WordPress and SEO, I recommend All in One SEO Pack or The SEO Framework, installed by a web agency. While these plugins aren't as beginner-friendly, they still give you access to all the features you'll likely need in a lighter tool.
Finally, there is a lot to love about Rank Math. Yoast SEO is easy to use, with many unique features, such as the built-in functionality of Google Rich Snippets. Pure functionality perspective, Rank Math certainly has one of the best feature lists of any SEO plugin.
Do not forget the one additional plugin for optimizing your site—SEMrush SEO special writing assistant for optimized content.