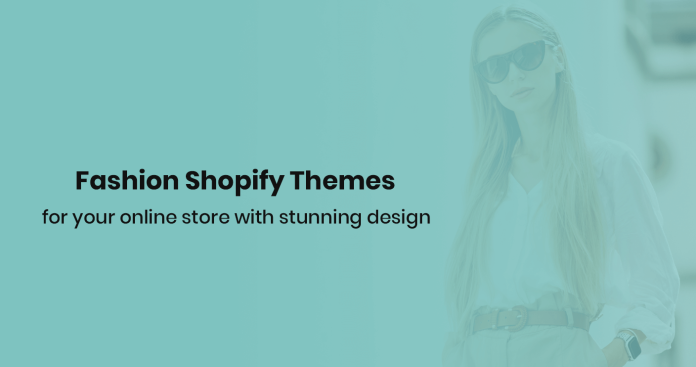 Online sales in the field of fashion are gaining more and more demand and profit for businesses every year, so many are actively engaged in building an online store. Regardless of whether a company presents its product live or not, the requirements for an effective and high-quality website are the same.
Let's take a closer look at the topic of e-commerce. In general, this concept is defined as the purchase and sale of goods or services exclusively through electronic channels. According to the classical classification, there are three main branches of e-commerce. The first of them is business-to-consumer (B2C), i.e. the most famous form of shopping on the Internet. Then there is business to business (B2B), here the principle of operation is slightly different: companies, such as manufacturers, retailers, or wholesalers, exchange services and products. And this is the third branch of consumer-to-consumer (C2C) transactions. A great example is the well-known eBay.
Where to start creating an e-commerce shop?
After you have taken care of the practical part of the business (your product, suppliers, employees, etc.), you can move on to the visual part. The interface of your page is exactly the indicator by which the user will evaluate you and decide whether to buy something or not. But the question arises, how to create it? Everything is not as difficult as you think. Shopify is one of the most popular website-building platforms today. It combines high quality, ease of use, and many convenient built-in functions. The platform is really easy to use, and even if you are a beginner, you can create a template, and the question of the professionalism of the work will remain in question.
And there is a way out of this situation. You can use ready-made templates related to fashion Shopify themes, which are created by talented graphic designers. There are separate marketplaces, for example, MasterBundles, which contain entire lines of such products and everyone will find the perfect option for themselves. Before offering you a list of some of the best templates, we will talk about the points that should be taken care of before launching an e-commerce shop.
Useful tips for working with your fashion Shopify templates
Take care of branding
This is one of the main aspects of a successful marketing strategy. People have to remember you and then they will trust you. Branding involves the creation of a system of values concerning a specific product, product line, or an entire brand. Templates that meet these requirements can be found here: https://masterbundles.com/templates/shopify/. When creating e-commerce, take this fact into account. This includes textual content, color scheme choices, fonts, photos, and more.
Add quality photos
The client needs to see the entire appearance of the product, and he can do this only with the help of photos. Make sure that the product is visible from different angles. When you choose a template for creating an e-commerce shop, pay attention to the fact that such a function is provided, examples of properly designed templates can be found at https://masterbundles.com/templates/shopify/fashion/.
Test the web page before use
This applies to both the technical and visual aspects. Concerning the first, it is better to contact qualified specialists, and as for the visual one, you can involve your closest circle and let them try to use the site. After that, they will give you feedback and you will be able to correct all the inaccuracies before launching the store to a large number of people.
Best 7 fashion Shopify themes for your online shop
This template is designed in a minimalistic style and is great for clothing, fashion, high fashion, men's and women's fashion, accessories, digital goods, children's goods, watches, and many other products. The creator of this product made sure that the layout is suitable for any device or browser. Also, after the purchase you will receive free updates and special support, so you can not worry if you have any questions, they will be answered.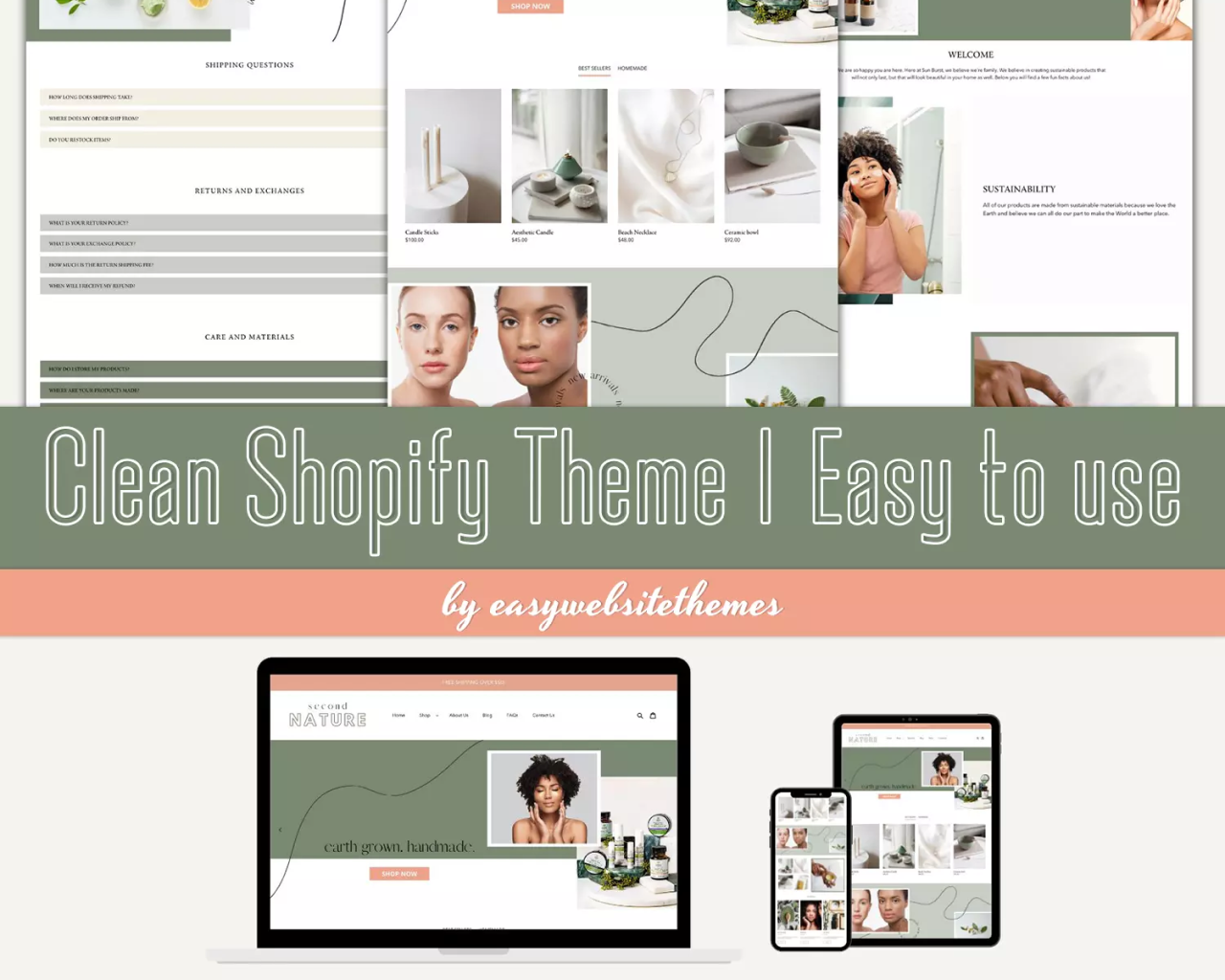 If you have been looking for a theme for your digital store that is done in calm colors with nice lines, then this item is for you. This design is quite versatile and can easily be used in a fashion theme. The template can be customized and edited according to your needs. The graphic designer points out that banners can be edited in Canva, and colors and fonts are in the customizer.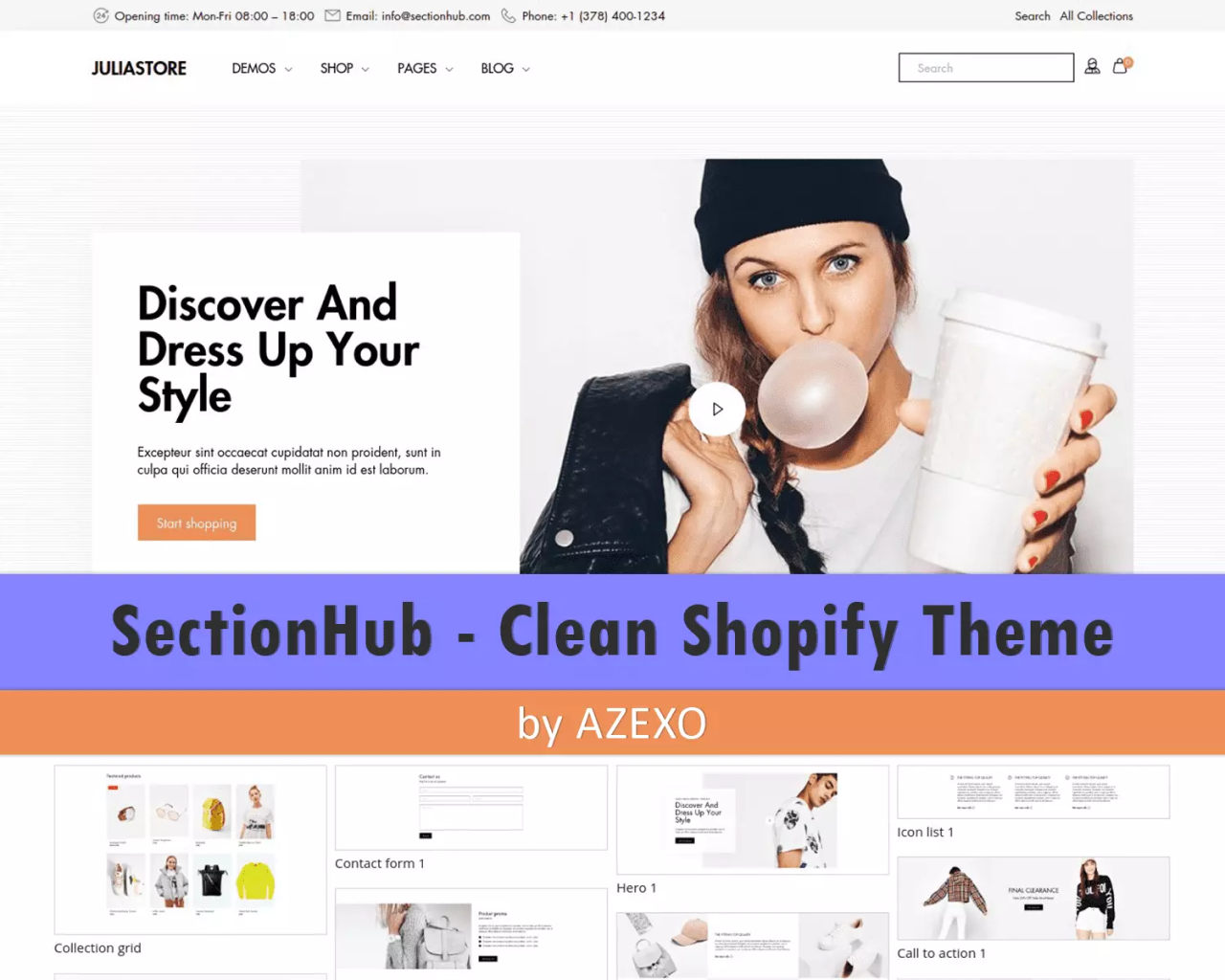 For stores that have a lot of products and, accordingly, a lot of photos, this template covers all needs. After all, the design is made precisely for such needs. The theme contains 70+ sections, which will allow you, as a digital store owner, to present the client with the best possible overview of the product. They will also pay attention to reviews. This is a good indicator of reliability.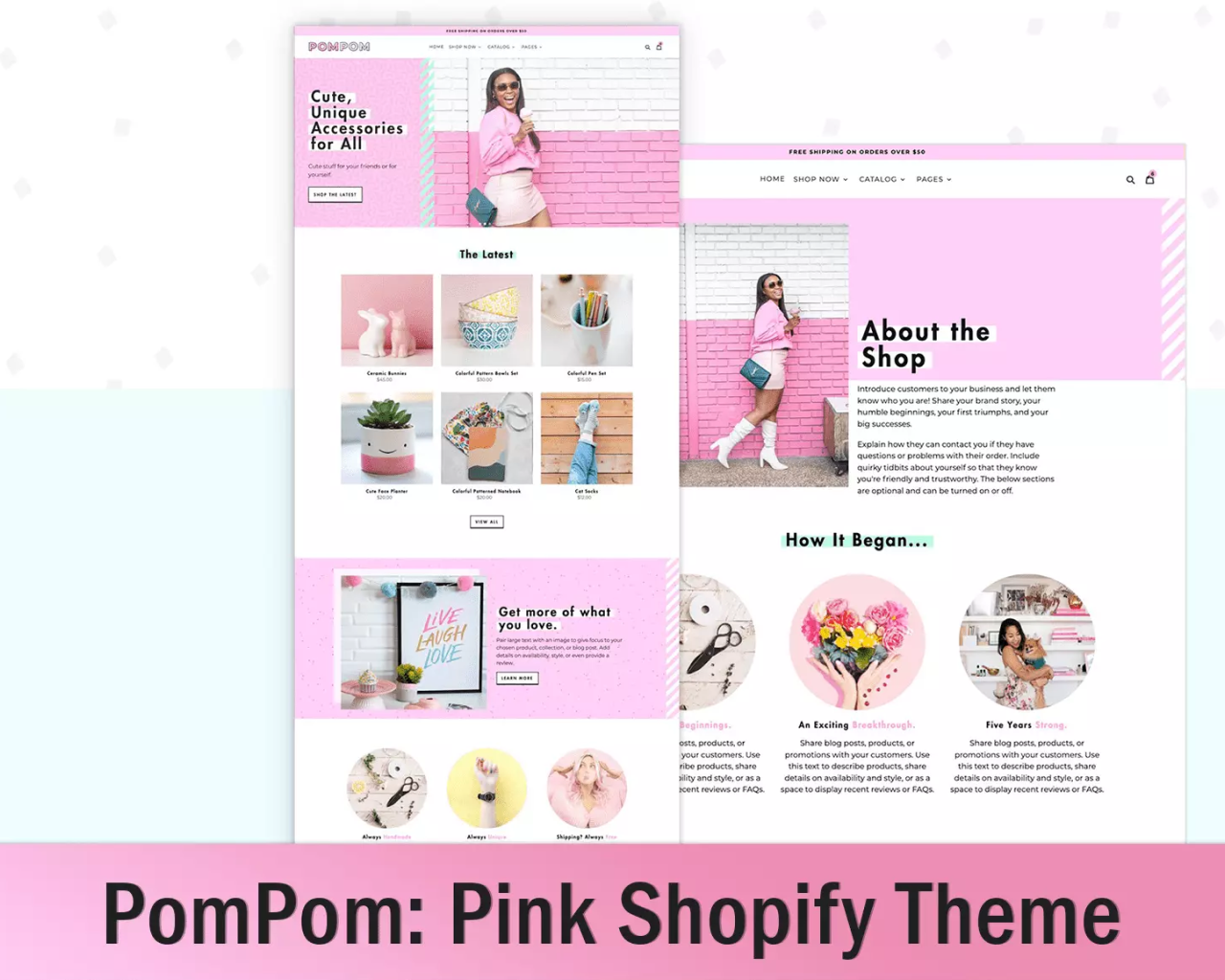 If you want to stand out with a bright option, then you have come to the right place. This template is made in hot pink, and if you have other preferences, there are many other color options. It features 17 draggable homepage sections, 4-page templates, a blog page with a sidebar that is secretly rare for Shopify, a quick view, a newsletter popup, and 10 cool patterns.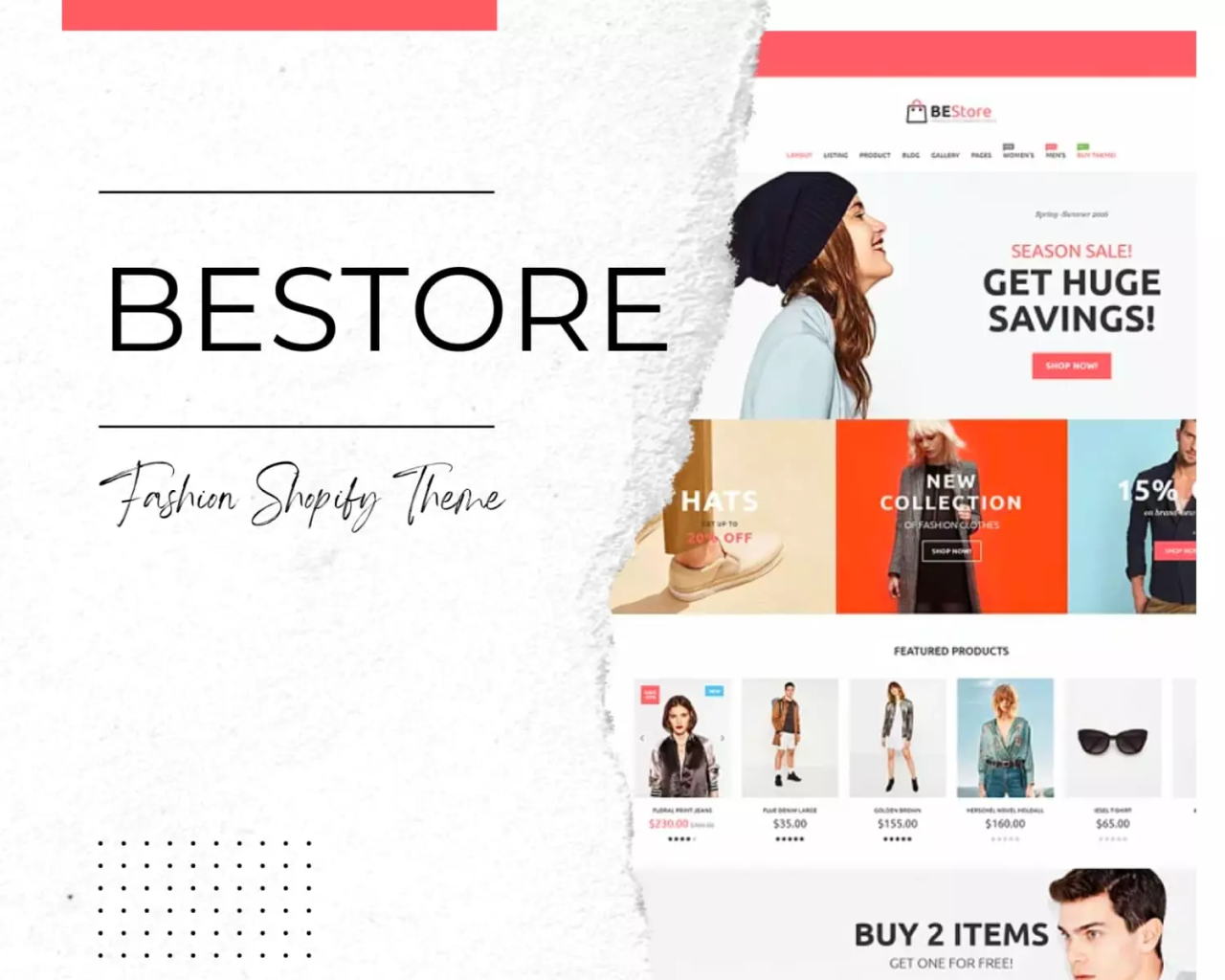 The template is made in a simple but elegant style. There is an opportunity to insert many photos and product descriptions in excellent quality. The format for downloading is ZIP. All elements can be easily edited depending on the needs of your e-commerce shop and, of course, preferences. The creator of the product will be happy to answer your questions and help.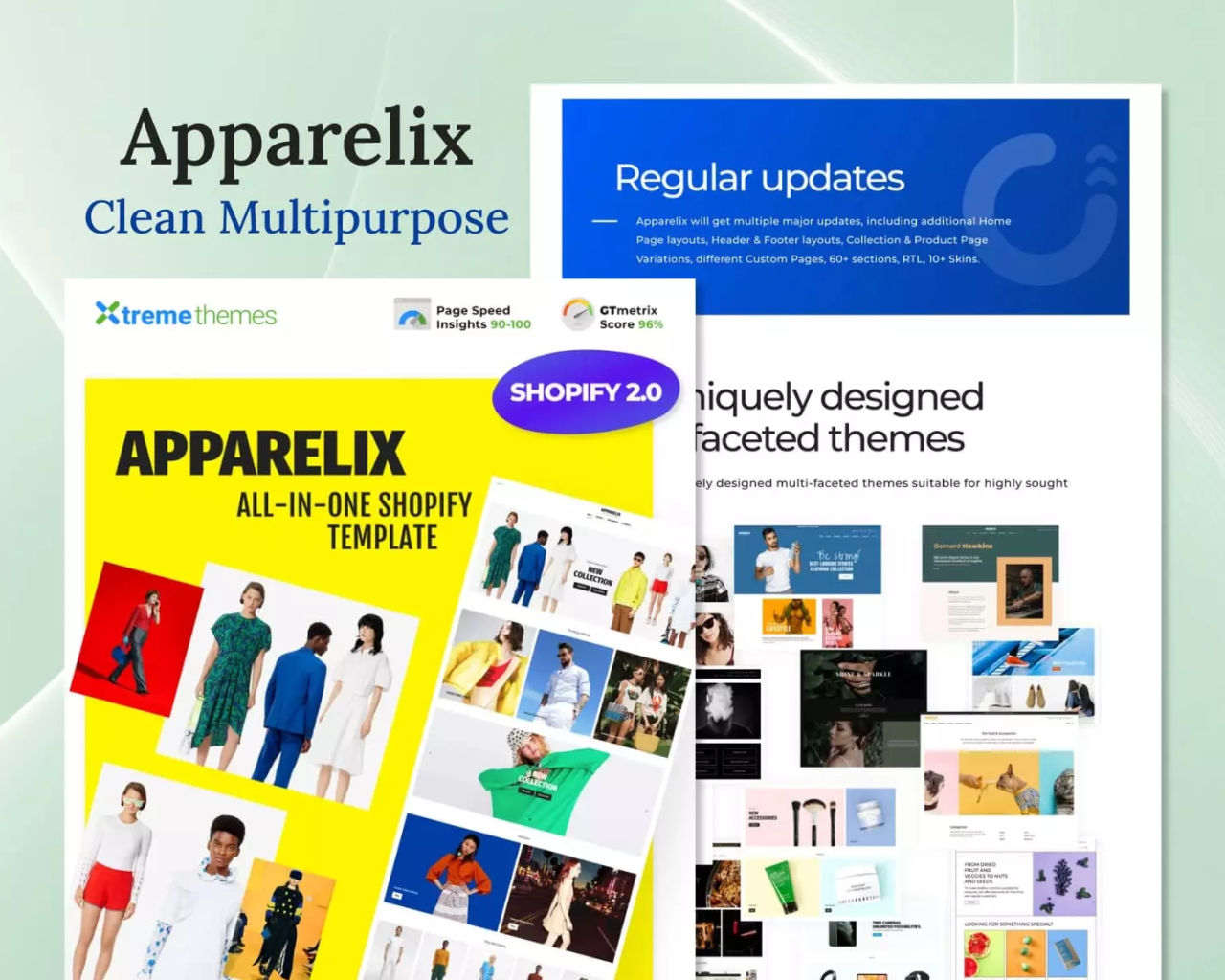 It is an all-in-one solution for creating stunning and minimal websites related to clothing, fashion, accessories, or shoes, whether you have a large or a single product range. The design is made in such a way that the user intuitively understands how to effectively use your page, which is very important in this business. The file comes in two formats, including PNG and SVG, and won't take up much memory on your device.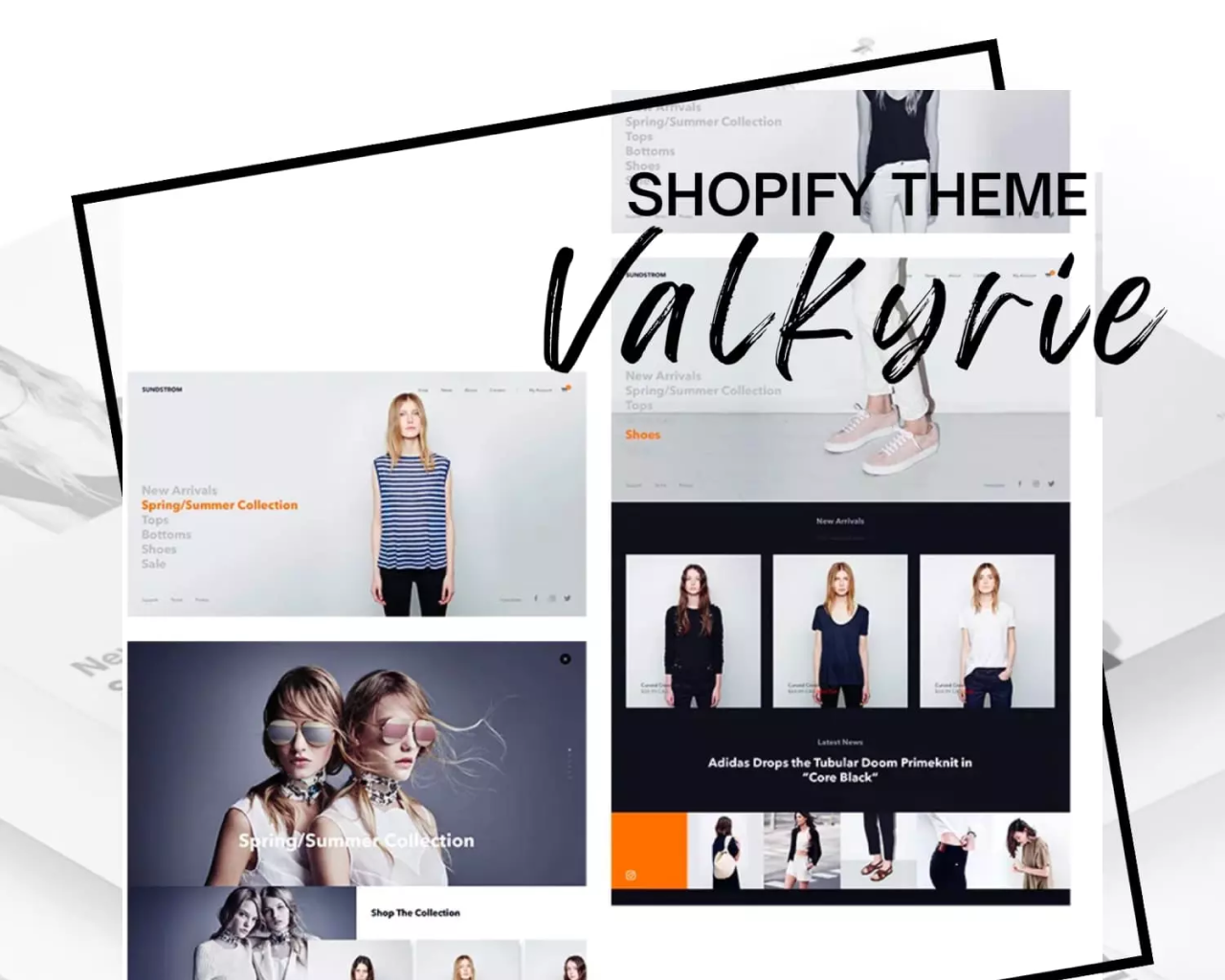 For lovers of concise and impressive designs, this template is ideal. The choice of driving range is up to you. The graphic designer made sure that the product was adaptive for different devices and provided the function of full-screen images and videos. From the reviews, you can understand that users were satisfied after the purchase.
Conclusion
Creating a business, and in particular, a fashion e-commerce shop is a very time-consuming and resource-intensive process. And when you want to do everything quickly, only specialists from various fields can help. Graphic designers are one of these specialists, we talked about products in the form of ready-made solutions for the websites above. This is a great way to ensure an effective start of your business and attract customers.