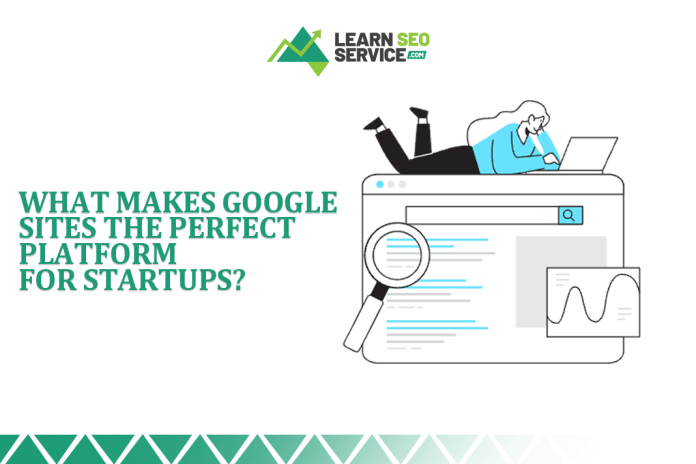 New businesses have to be extremely resourceful. Time and money are both extremely limited, and so a business can't risk investing their limited capital in something that may not work. If your startup is going to invest in a website builder, you have to make sure it's one of the best options available. Unfortunately, there are many inferior website builders out there, all claiming to be the best solution for startups.

Website Builders such as WordPress, Wix, Squarespace, Drupal, and Joomla are free to use and have a myriad of free and premium plugins available to extend their functionalities.

However, these platforms do not provide a space for businesses to manage their content centrally and tailor communication and marketing efforts to target the right audience. Furthermore, there are many limitations, such as bandwidth limits with slow loading speed (ie. Wix), or SEO limits, as well as vulnerabilities with plugins like WordPress.

Google Sites, a free, simple-to-use website creator for desktops and laptops, allows you to create a website in just a few steps. You can build a website that looks professional and performs quickly and easily using Google Sites. You also have access to tools to manage your content, as well as a variety of themes.
10 Benefits of Google Sites
Google Sites offers a number of advantages to your business. The following are just a few of the benefits.
Google Sites is free and easy to use, much like a Google document. If you are new to website design or don't have the time or abilities to create your own site, you can get started and expand your business with Google Sites.

In Google Sites, users can easily add images and videos to make the experience more personal and engaging for visitors. You can include multimedia content on your site with Google Sites without much difficulty.

Google Sites is more dependable than ever thanks to its position on the Google cloud. It also provides security more reliable than 99.9% in order to maintain your website running without a hitch.

Google Sites is a fully responsive platform that automatically resizes to fit your device's screen and optimizes for mobile devices, as well. There is no need to check mobile and desktop views separately.

You won't have to deal with any of the back-end work in Google Sites, so you can concentrate on building content and getting it published. Your content will be automatically published on your site and kept up-to-date when you post it in Google Sites. You won't have to worry about updating plugins, hacking, or ensuring the site runs properly.




Google Sites allows real-time collaboration, unlike Wix and similar website builders. It has a similar structure to Google Docs, a Google collaboration tool. Fun fact:

The framework of Google Sites is the same as that of Google Docs.




As Google Sites is a Google product, it naturally works with Google's SEO tools such as Google Search Console.




Google Sites does not have a storage limit. Google Sites can also be used to build apps, bookmarks, linktree and so much more.




With Google Sites, you can track every revision to the site content with a built-in content management system. You can compare current versions to new ones before releasing any updates as well.




Google Sites' recent update allows you to embed javascript, widgets, and websites as a full page. Also, you can adjust the margin and spacing as well. Google is continuously updating the platform without charging additional fees or asking for upgrades.
Should You Use Google Sites?
Choosing Google Sites as your website platform will allow you to create a professional website with ease, as well as to integrate your content marketing efforts more smoothly. You can start with free Google Sites templates or purchase premium Google Sites templates. You can also upgrade your website with advanced features and a professional look with Google Site developers.